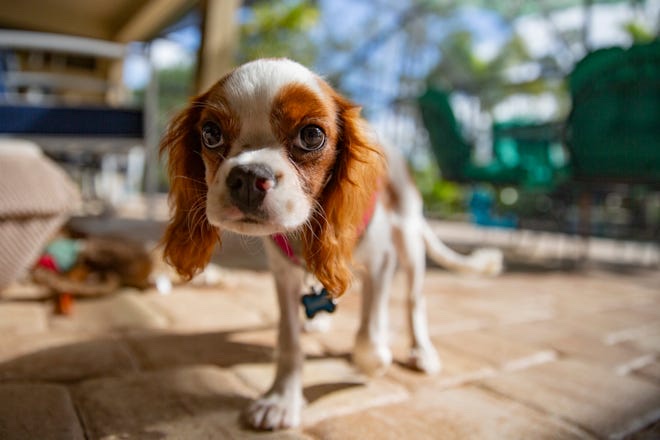 Since the incident, Gunner has fully recovered. | Photo by Naples Daily News
Do you remember Gunner the small Cavalier King Charles spaniel who was saved from the jaws of an alligator by his owner, Rick? The jarring footage that went viral in November of last year was captured as part of a Florida Wildlife Federation wildlife-coexistence project called 'Sharing the Landscape'. Thankfully Gunner and Rick had only minor injuries, and the gator continues to live his life in the same retention pond. Incidents like these are far too common and, sometimes, they do not have such a happy ending. The Federation released the video to the public with a targeted message: Homeowners need to respect wildlife. Dogs need to be kept on a leash and people and pets should not linger by the edge of water bodies where alligators are known to occupy.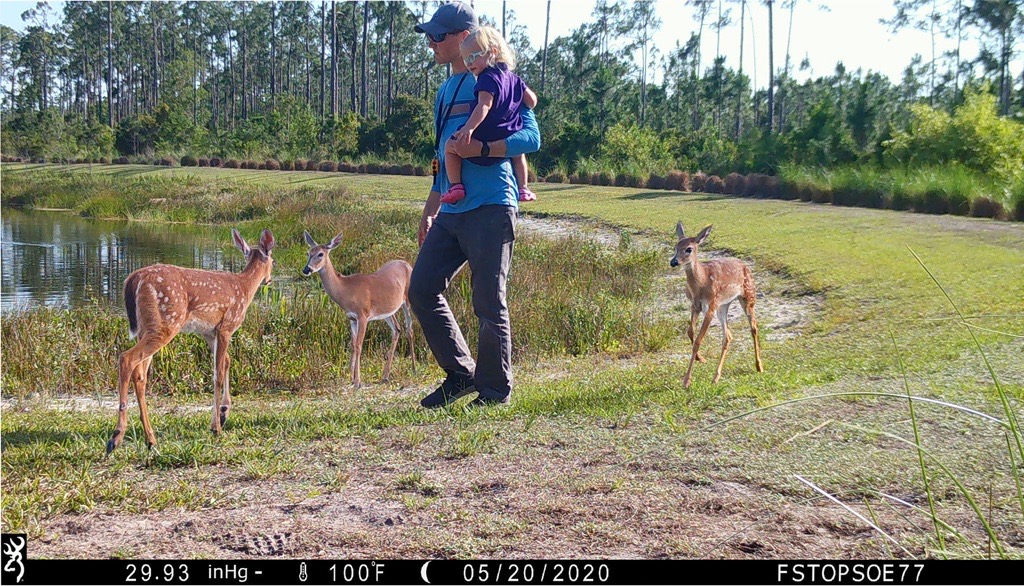 This superimposed photo shows how wildlife and humans share the same landscapes. | Photo by fStop Foundation
 With the media attention from the Gunner and Rick incident, there has been an increased interest in the Sharing the Landscape project, not only from surrounding homeowners and other residents who also live at the edge of wildlife habitat, but the Federation also received a generous donation from Florida Power & Light Company (FPL) through its charitable arm the NextEra Energy Foundation. This gift will fund project expansion into more communities across Southwest Florida as well as solar powered camera equipment and cloud-based storage that will greatly enhance the Federation's ability to collect footage and create educational content.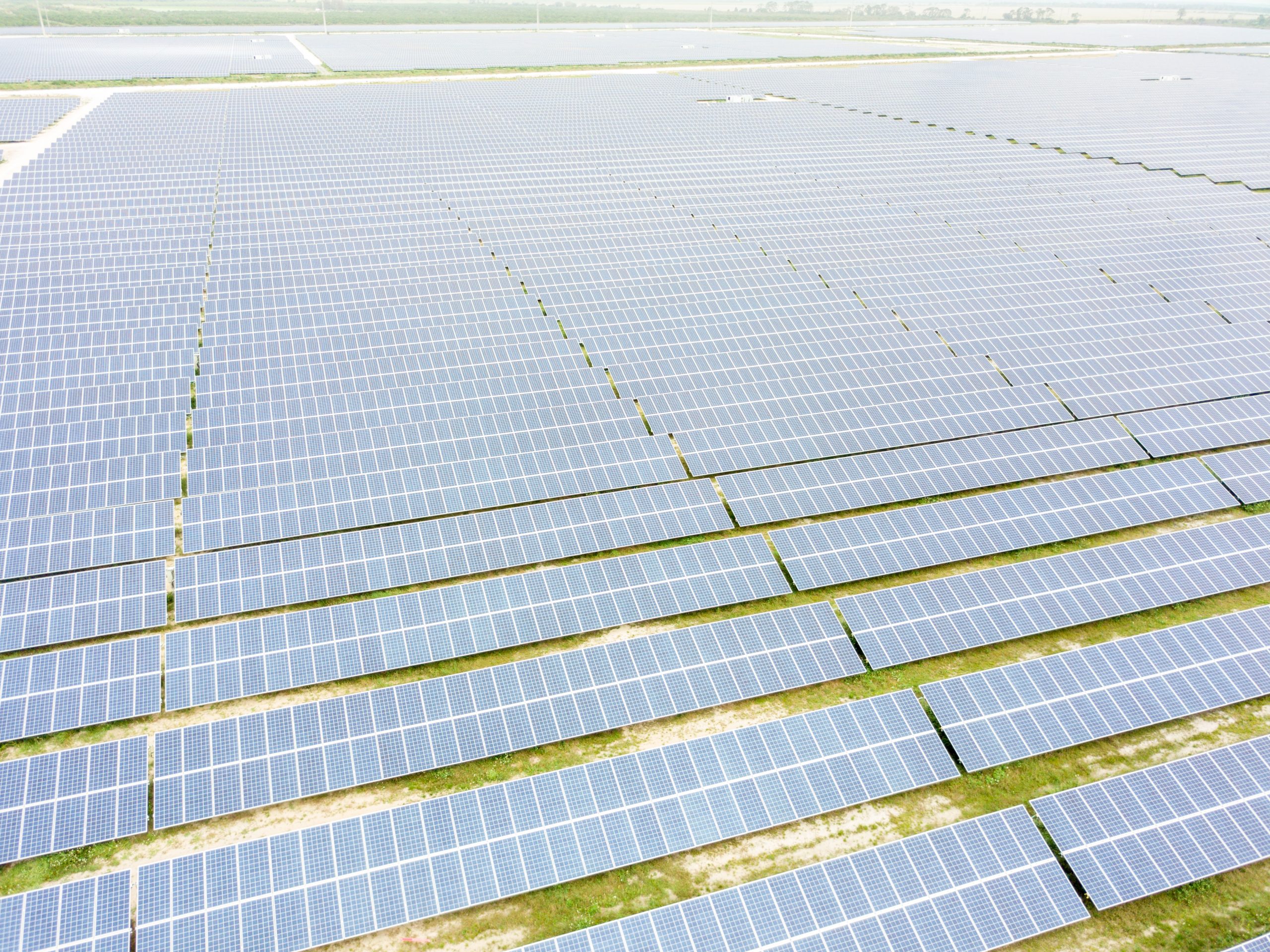 Hammock Solar Energy Center | Photo by FPL
The Federation has worked closely with FPL in years past, specifically during the planning phase of their Hammock Solar Energy Center located near LaBelle, Florida. As the Sunshine State, we should be the leader in solar energy development and use. This Hammock Solar Energy Center produces enough zero-emission energy to power about 15,000 homes. Since the Federation supports clean energy and renewable energy initiatives, we welcomed the opportunity to engage with FPL during the planning phase of this solar field. Not only was there an opportunity to work on a clean energy project, but it was clear that FPL recognized the importance of habitat connectivity and the need for its solar fields to 'Share the Landscape' with wildlife. The solar site avoided impacts to wetlands and other sensitive areas. Additionally, the site employs 'panther friendly fencing' which allow wildlife to move freely across the area. This means panthers and other wildlife are able to traverse the fence and, therefore, the site does not fragment important habitat areas. It truly embodies the spirit of the Federation's Sharing the Landscape project.
The generous support from FPL will expand the Federation's project reach and will help promote the need for shared landscapes across the state. We also look forward to the expansion of clean energy, like the Hammock Solar Energy Center, to share landscapes with wildlife.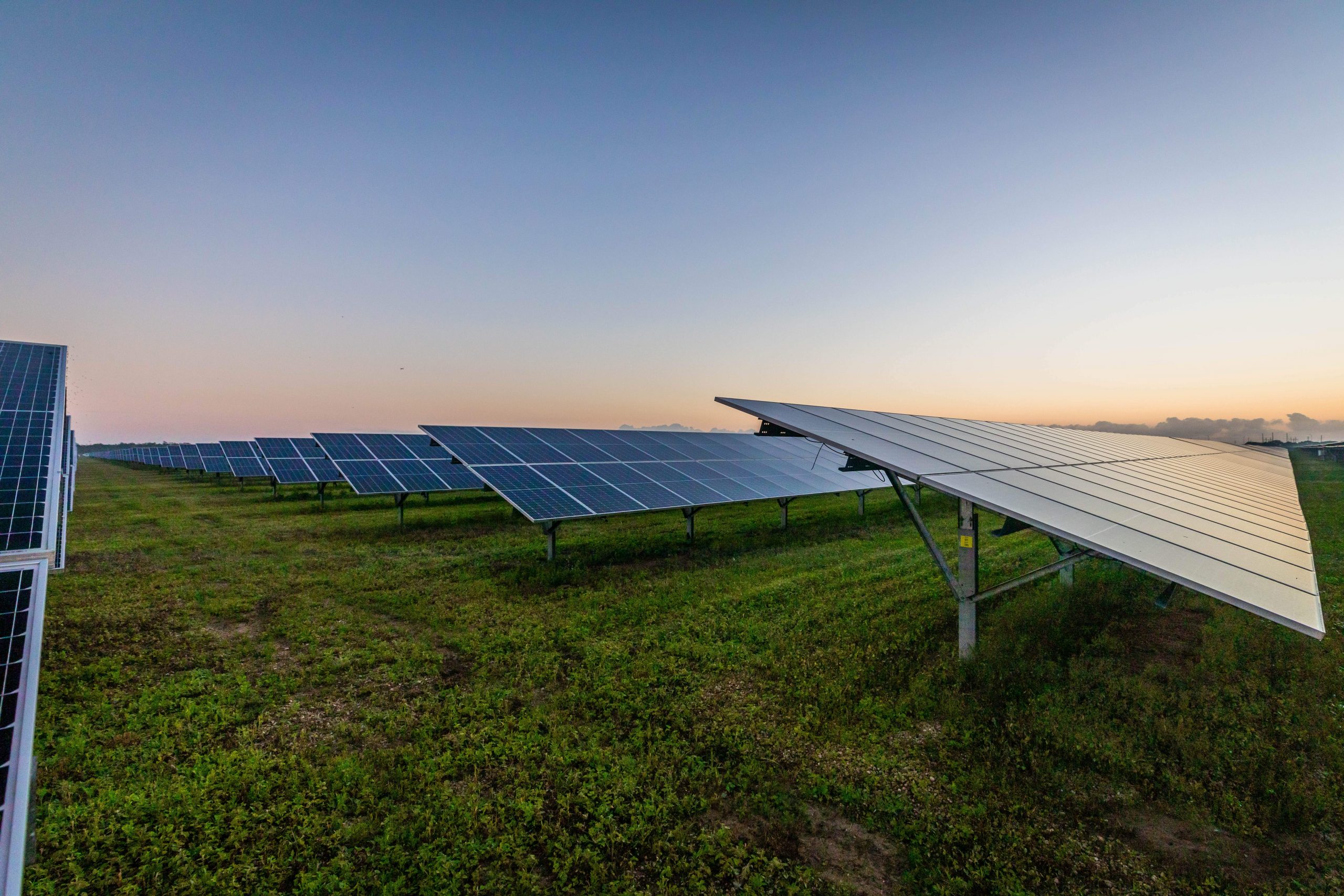 FPL Miami-Dade Solar Energy Center | Photo by FPL