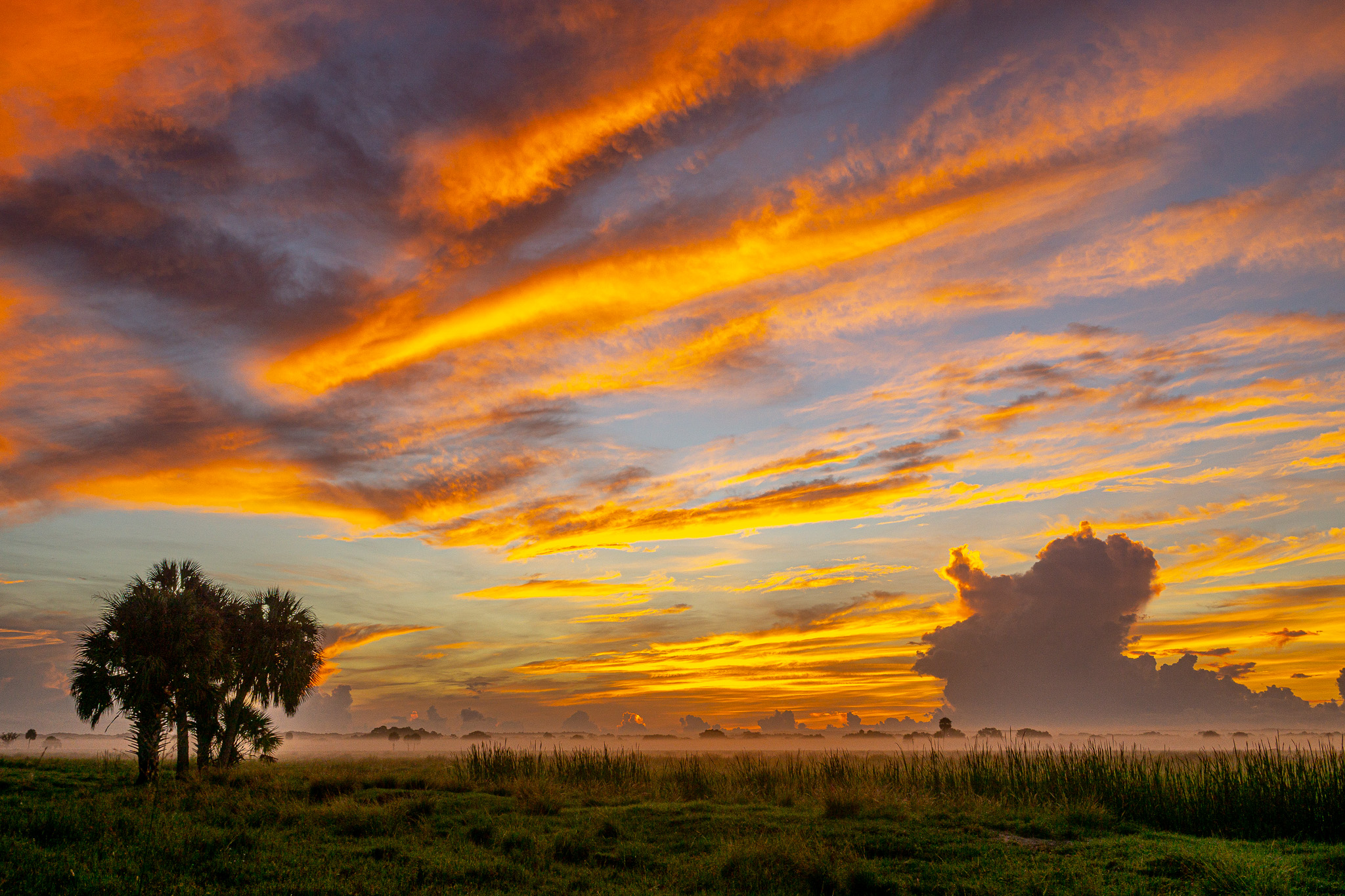 [Sunrise at Blue Cypress Road, Indian River County, Fla. Photo Credit: Matt Erpenbeck.]
Vote YES for the land acquisition bond in Indian River County to protect thousands of acres of wildlife, water conservation and provide recreational opportunities.  
Two successful bond referendums have already passed, in 1992 for $26 million and in 2005 for $50 million. If approved by voters, the 2022 referendum would issue another bond obligation of up to $50 million maturing within 20 years.   
Indian River County has made significant investments with the previous funding to the tune of $76 million. The county is considering acquisitions in:
Florida Wildlife Corridor lands

St. Sebastian Greenway

 

I-95 Ridge

 

Lands adjacent to Indian River Lagoon

 
"As the population of this county increases and development takes the place of agriculture, it is imperative to purchase lands to provide wildlife corridors, natural stormwater areas, protect the Indian River Lagoon and St. Sebastian River, and create green spaces in our communities."

Matt Erpenbeck

FWF Board Member
[Gifford Dock, Indian River County, Fla. Photo Credit: Matt Erpenbeck]