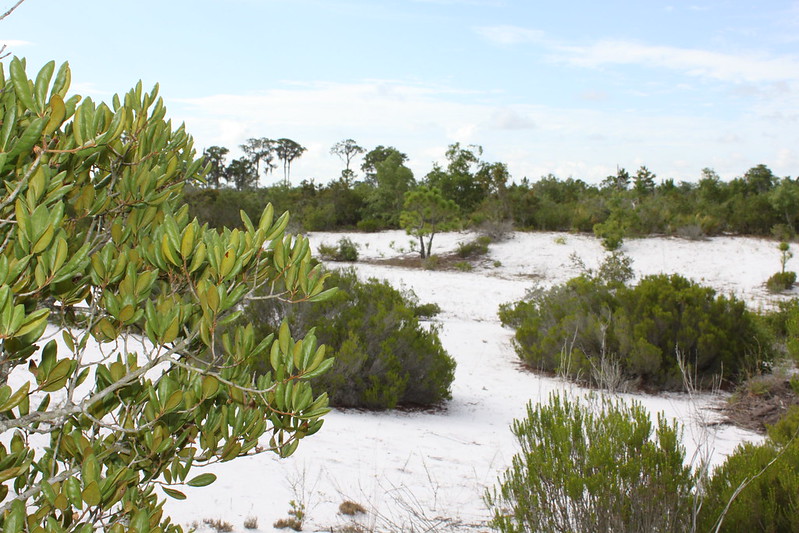 [Lakes Wales Ridge Scrub in Polk County, Fla. Photo Credit: Florida Fish & Wildlife.]
Vote YES on Polk County's Land Acquisition and Management referendum to protect thousands of acres of wildlife habitat and water resources.   
In 1994, Polk County voters approved the Polk County Environmental Lands Program. If approved by voters, the 2022 referendum would extend the dedication of funds to purchase and conserve environmentally sensitive lands.  
Polk Forever will target four distinct areas for conservation efforts: 
The Green Swamp is Central Florida's most vital drinking water resource. It is also a critical hub of the Florida Wildlife Corridor as four rivers radiate from the swamp providing wildlife corridors of statewide significance.

The Lake Wales Ridge is the home of ancient sand dune scrubs containing the highest concentrations of endangered species in North America. All of them are in danger of extinction due to the loss of nearly 90% of this habitat to citrus production and residential development.

The Upper Kissimmee Basin, located along Polk's eastern border, is home to the largest concentrations of bald eagle nests south of Alaska. Its freshwater marshes, hardwood swamps, dry prairies and scrub woods provide quality habitat for crested caracaras, kestrels, fox squirrels and gopher tortoises.

The Peace River, extending from the Green Swamp over 100 miles to the Gulf of Mexico, offers opportunities to re-create a critical natural corridor for wildlife and recreation. 

 
"As Florida's growth continues to put pressure on our unique ecosystems, it is critical that we support local land acquisition initiatives such as Polk County's Environmental Lands Program. Having a dedicated source of acquisition funds will help us protect the remaining natural areas that make Polk County special before they're lost to development."

Rene Brown

FWF Board Member and Polk County Business Owner
[Great Horned Owlet in Lake Wales. Photo Credit: John Ruggeri.]