The Florida Wildlife Federation is excited to announce Sarah Gledhill as its next President and CEO. She received unanimous support from the Board of Directors to be the fourth to lead the organization at the January 21st, 2023 board meeting. Gledhill will be the first woman to lead the organization in its 87-year history.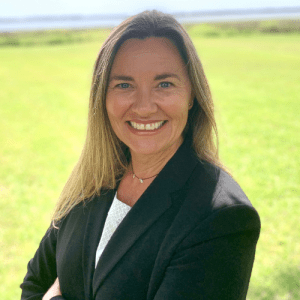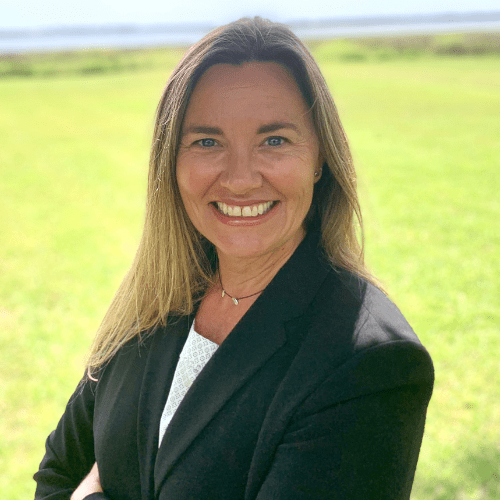 Gledhill began her career with the Federation 19 years ago, advocating for the development of policies that protected Northeast Florida's natural resources. In 2016, she became the Federation's Planning Director focusing on statewide water resources, land acquisition, and growth management initiatives.  She later spent more than three years as the Senior Florida Field Campaigner for the Center for Biological Diversity before returning to the Federation as Regional Policy Director in 2021. Most recently, Gledhill has served as Vice-President and Interim President following the retirement of former President and CEO, Preston Robertson. 
"The board is extremely pleased to enter this next chapter with Sarah at the helm," said Dave Preston, Florida Wildlife Federation Chairman of the Board of Directors. "We have the utmost confidence that her leadership and extensive knowledge of Florida's environmental landscape will be critical to our future success both as an organization and as Floridians who care deeply about preserving and protecting our most valuable natural resources for future generations."  
Gledhill is eager to guide the organization through the next chapter of its storied history and continue to protect Florida's iconic wildlife and habitat. 
"I'm excited to build on a foundation established by previous leaders and dedicated board members," remarked Gledhill. "There is so much potential for the Federation to continue serving as a lead educator, convener, and advocate toward the protection of our unique Florida wildlife and habitat." 
The Federation has played a key leadership role in many critical conservation issues as well as strengthening conservation within the State's Constitution. Such initiatives include:
prohibiting coastal oil and gas drilling in state waters (2018);

 

providing for a major 20-year state conservation lands acquisition funding (2014);

 

providing for tax relief for landowners placing their properties under a conservation easement (2008);

 

supporting the unification of the State's fish and wildlife agencies into the Florida Fish and Wildlife Commission (1998);

 

providing more stringent conditions for surplussing State conservation lands (1998);

 

providing for "polluter pays" standards in the Florida Everglades (1996); and

 

providing limitations on entangling nets in State waters (1994).

 
"The Federation continues to be a forceful advocate for Florida's wildlife and habitat protection. We also remain committed to ensuring the public has access to appreciate and enjoy our natural resources through sustainable and ethical nature-based outdoor recreation," stated Gledhill.
Sarah Gledhill is a graduate of the University of Florida with a master's degree in urban and regional planning, as well as an American Planning Association-certified land-use planner. A native Floridian, she was born in St Petersburg. Gledhill now resides in St. Augustine with her husband and two sons.