The forage fish species on our coasts and seas, although small in size, are critical to the well-being of the entire saltwater food chain. Examples of forage fish are pinfish, mullet, menhaden, and anchovies. Due to the importance of aquatic forage species, Florida Wildlife Federation (FWF) remains an active member of the Forage Fish Coalition, an effort to bring needed attention and resources to the research and conservation of these often underappreciated and overlooked saltwater fish.
Forage fish serve as the link between tiny oceanic invertebrates and popular, sought after species, such as trout, redfish, gag grouper, sea birds, and marine mammals. Not only are forage species important to our ecology, but they also underpin part of our economy. Fishing and wildlife watching contribute $15.5 billion to the state's economy and support over 278,000 jobs.
As Florida seeks to maintain its status as the Fishing Capital of the World, we must ensure that the food supply of our game species is abundant and well-managed.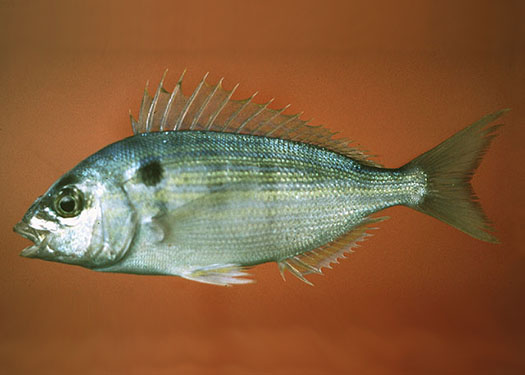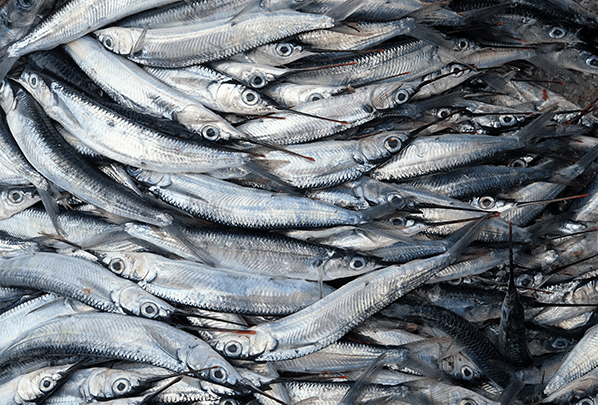 To that end, a core initiative of the Coalition is the Forage Fish Research Program (FFRP). The FFRP is a public-private partnership among the Florida Fish and Wildlife Research Institute, leading academics and the Florida Forage Fish Coalition. The research program provides fellowships to graduate students at Florida universities who work hand in hand with FWRI to investigate links between forage species and their dependent predators, their relationships to essential fish habitat, and their responses to natural disturbances such as cold weather kills, harmful algal blooms, droughts and hurricanes. The program produces high-quality research on the value of forage fish to predators and marine habitats, builds collaborative partnerships between academia and FWRI and fosters the next generation of scientists.
An early fellowship study, focused on pinfish, indicates that this fish makes up nearly 50 percent of the diet of juvenile redfish. Early results from the FFRP also indicated previously unknown movements of pinfish from Florida Gulf coast estuaries to specific offshore areas to spawn. Estuaries studied include Apalachicola Bay, Cedar Key, Tampa Bay and Charlotte Harbor. The dynamics of fish movement and populations in these disparate areas will help establish a basis for a more holistic management of forage species to the betterment of the entire ecosystem.
Since inception four years ago, the FFRP continues to generate needed research and analysis to aid the state in its efforts to keep Florida's fisheries healthy and abundant. This year FFRP fellowship recipient and PhD candidate at the University of Florida, Dylan Sinnickson, presented initial findings from his work on one of Florida's most fabled watersheds. At the outflow of the Suwanee River, Sinnickson deduced that anchovy abundance was significantly impacted by freshwater flow, so much so that drought causes up to a 30% decline in anchovy biomass. In the Indian River Lagoon, careful analysis by 2019 fellowship recipient Michelle Shaffer of the University of Central Florida revealed sea trout, snook and redfish were shown to eat a variety of forage species, but redfish were somewhat more particular. However, all of these species demonstrated the capacity to switch between forage species found in seagrass, which has declined drastically in the lagoon, and other non-seagrass habitats.
Let's make sure we keep an abundance of the little fish for all the big fish, our wildlife life and ourselves. If you are interested in following the work of the Coalition and FFRP please email cjaggard@pewtrusts.org to be added to the Coalition newsletter. Tax-deductible donations to support FFRP student fellowships can be submitted online at https://igfa.org/fffrp/.
Photo credits: Peter G Allinson MD, NOAA, and Erwan Hesry.