If you love tomatoes, nothing beats the taste of one just picked from a plant you've grown at home. If you have a sunny porch, patio, balcony, tiny side yard or edge along a walk or driveway you can pluck your own tomatoes right off the plant. Peppers, cucumbers, eggplant, greens, fruit trees and many kinds of herbs can all be grown in containers and small spaces, too.
Growing in containers or very small garden plots is a good way to try out gardening with just a little commitment, or to nourish an existing love of growing things if you only have a small space available.
Place containers with your favorite veggies and herbs right outside the door or on the patio and you are gardening!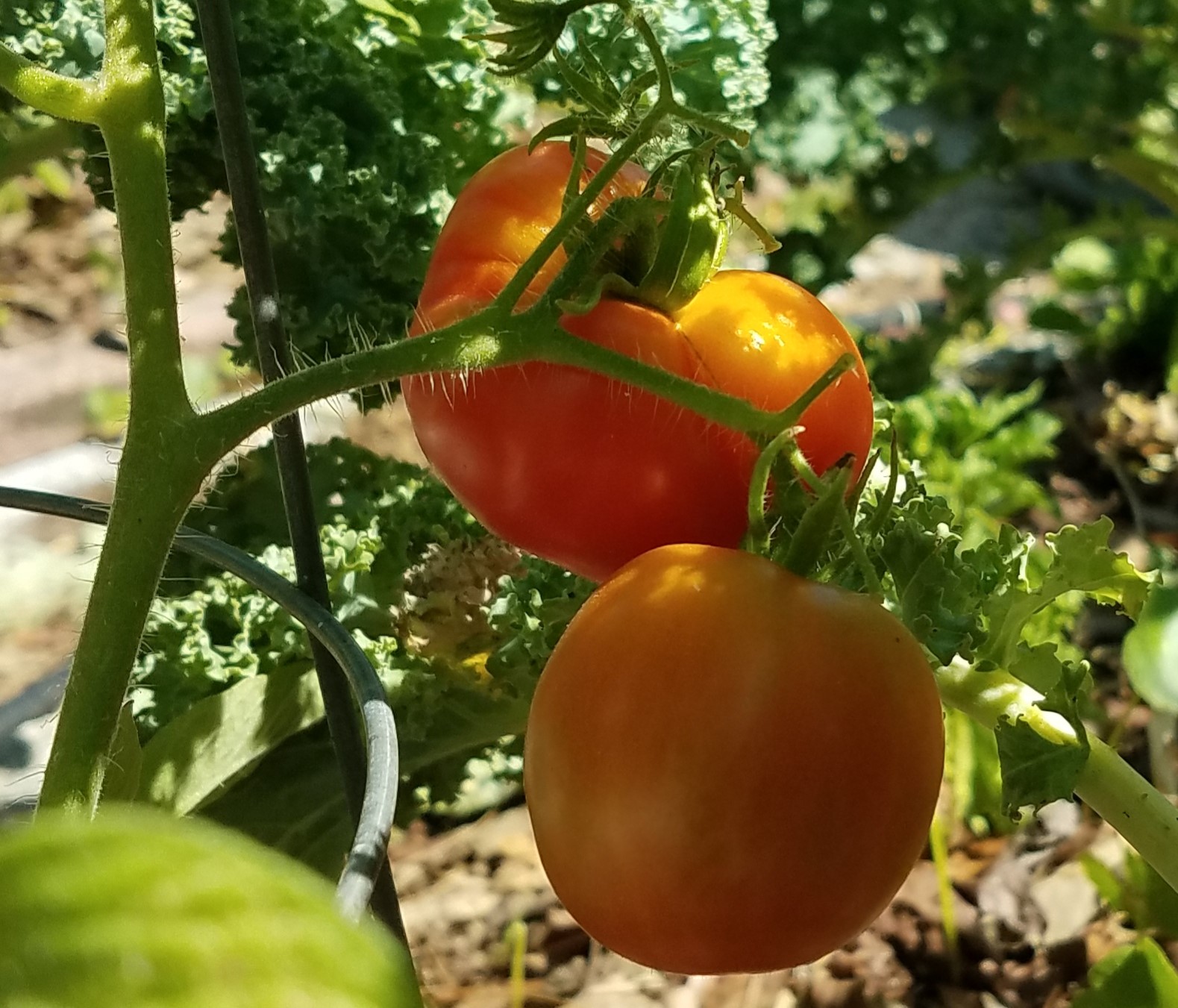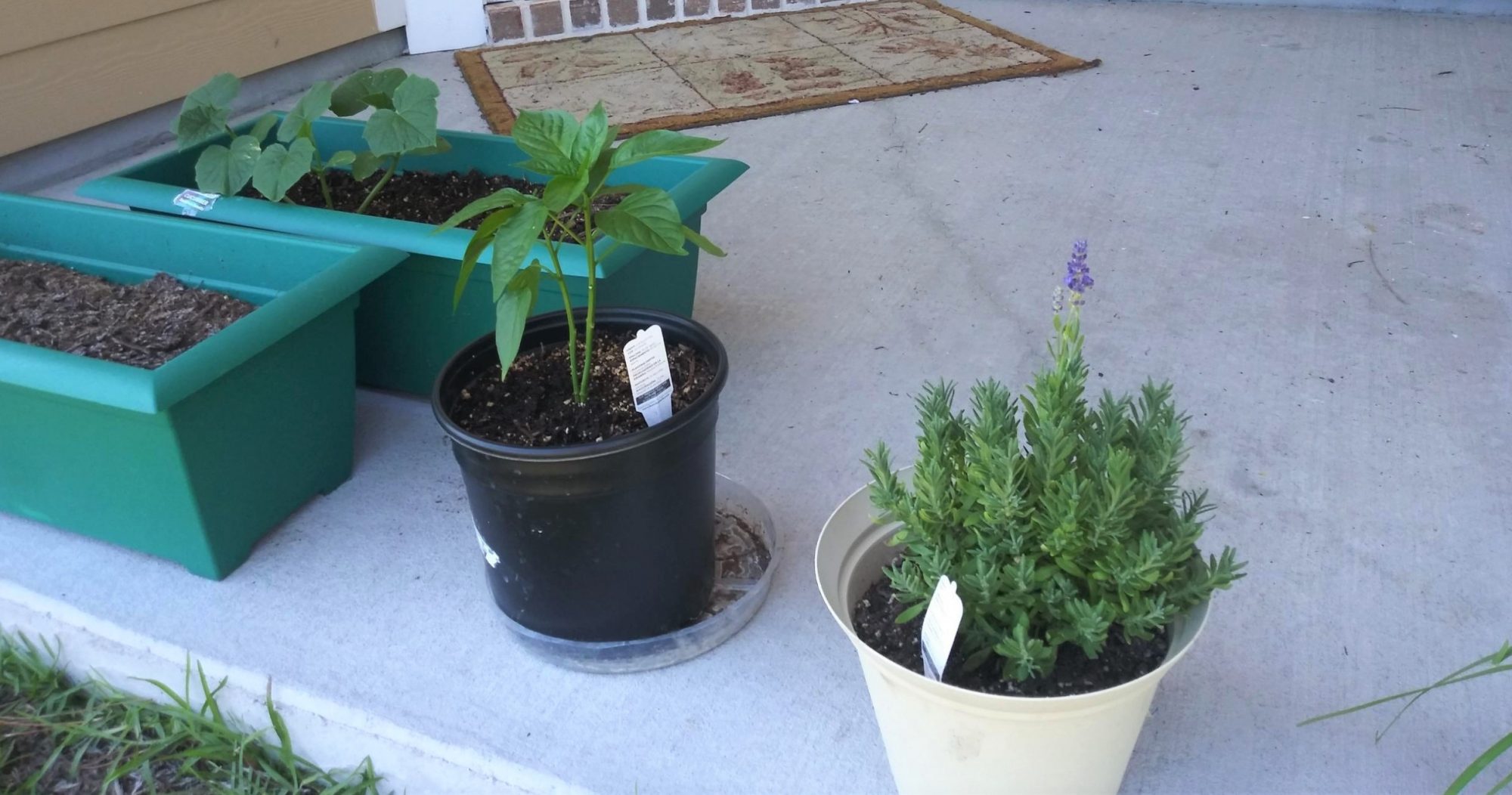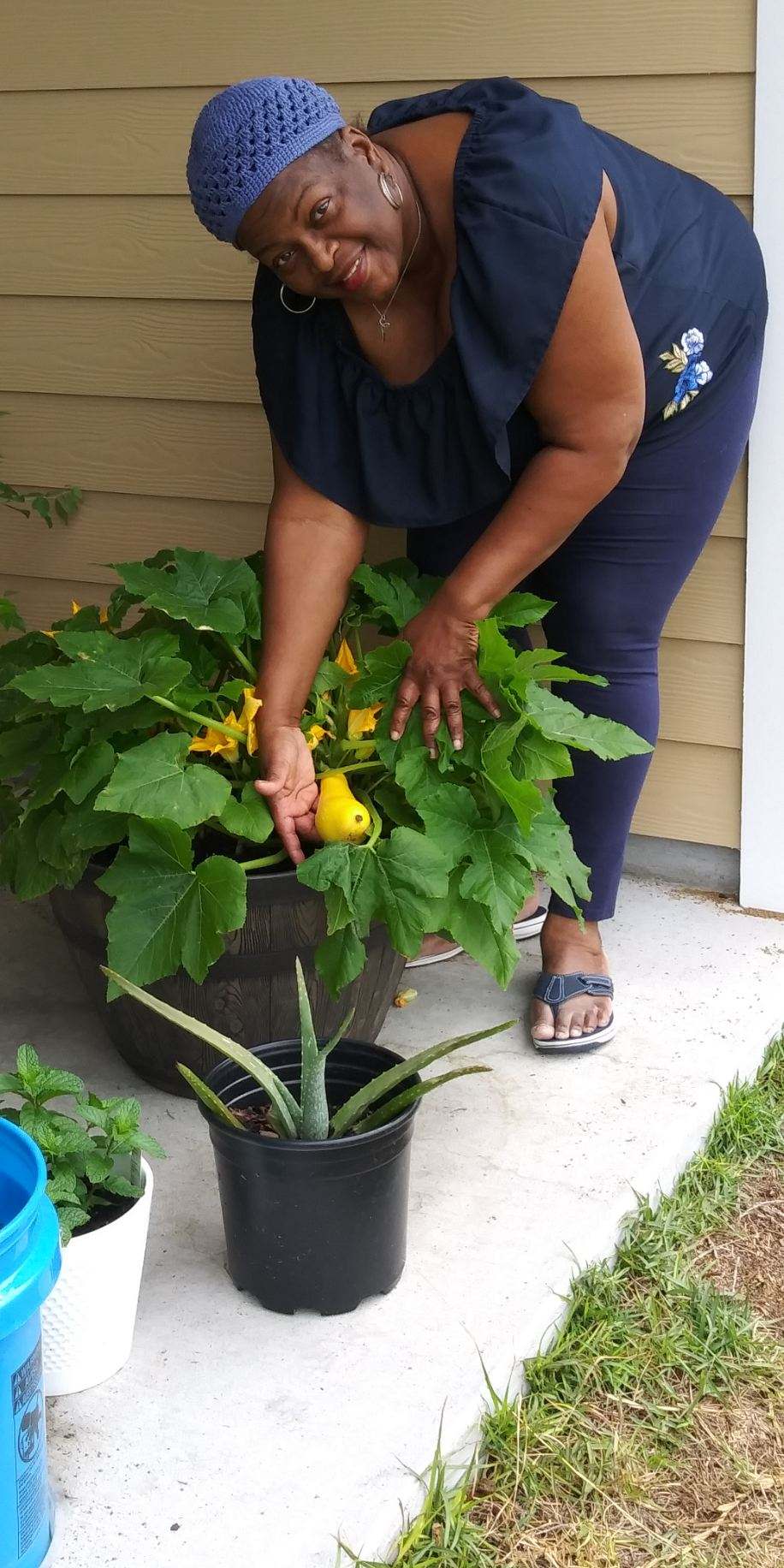 Veggies grown in containers or small spaces have the same basic needs as those grown in a large garden. Good soil with organic matter, the right amount of water, sunlight and possibly fertilizer, natural pest management, love and attention are all important to veggie success. Your local nurseries have seeds, plants, supplies and lots of guidance to help you get started. This is a great relationship that can develop over years of gardening. You can also check with your local county extension office for online information, classes and help from the agents and Master Gardeners.
A member of the FWF staff started container gardening last year. A self-described indoors person, she was enticed by samples of home-grown tomatoes, fresh basil and garden mint that showed up at her desk. She started with patio tomatoes and a few herbs last year. With early success and help from family, she was inspired to plant more veggies in more containers this season and now is even growing a Meyer lemon tree in a pot. Truly a small space garden success story.
A very useful, truly down-to-earth book on vegetable gardening in our region is Down To Earth Vegetable Gardening Deep South by Lacy E. Bullard with C. Art Cheek. Written and revised many years ago, this small gem is still available at public libraries, online and may be at your local plant nursery.
For online information on growing vegetables in containers check out: https://gardeningsolutions.ifas.ufl.edu/plants/edibles/vegetables/growing-vegetables-in-containers.html.
Featuring Lynn Jones, FWF Membership & Database Coordinator.