The past year has presented many challenges in our efforts to protect Florida's wildlife, habitat, and natural resources. However, because of the support of our members, donors, and stakeholders, we've been able to make significant progress on many of the complex issues facing our state's wild places and iconic species.  
Through the end of the year, we'll share stories of our accomplishments in conservation to recognize our collective efforts, reflect on our successes, and prepare for the work ahead. 
Wildlife Advocates Oppose Toll Roads
Over the last three years, the Florida Wildlife Federation (FWF) has worked vigorously on a campaign to stop the misguided and ill-conceived state toll roads plan – formally known as MCORES. The project was greenlit by our 2019 state elected representatives who approved three enormously costly and environmentally damaging toll roads across what remains of rural parts of the Florida peninsula. These projects benefited only developers along the routes and the road builders themselves.  
The footprint of the toll roads would have destroyed about 52,000 acres of undeveloped land and led to increased suburban sprawl. More sprawl means more water consumption, less land for water recharge, and additional pollution to our rivers, springs, and remaining wetlands.  
Wildlife would also suffer as road kills increase. Our endangered Florida panther and all native species would pay the price for these roads, as they would fragment existing habitats and conservation areas.     
Thankfully, after two years of strong public opposition, the 2021 Legislature halted the proposal for the Southwest-Central Connector that could have spelled the end for the iconic Florida panther.
The Florida Wildlife Federation played an important role by proposing amendments to legislation that included environmental protection provisions, enabling this critical milestone.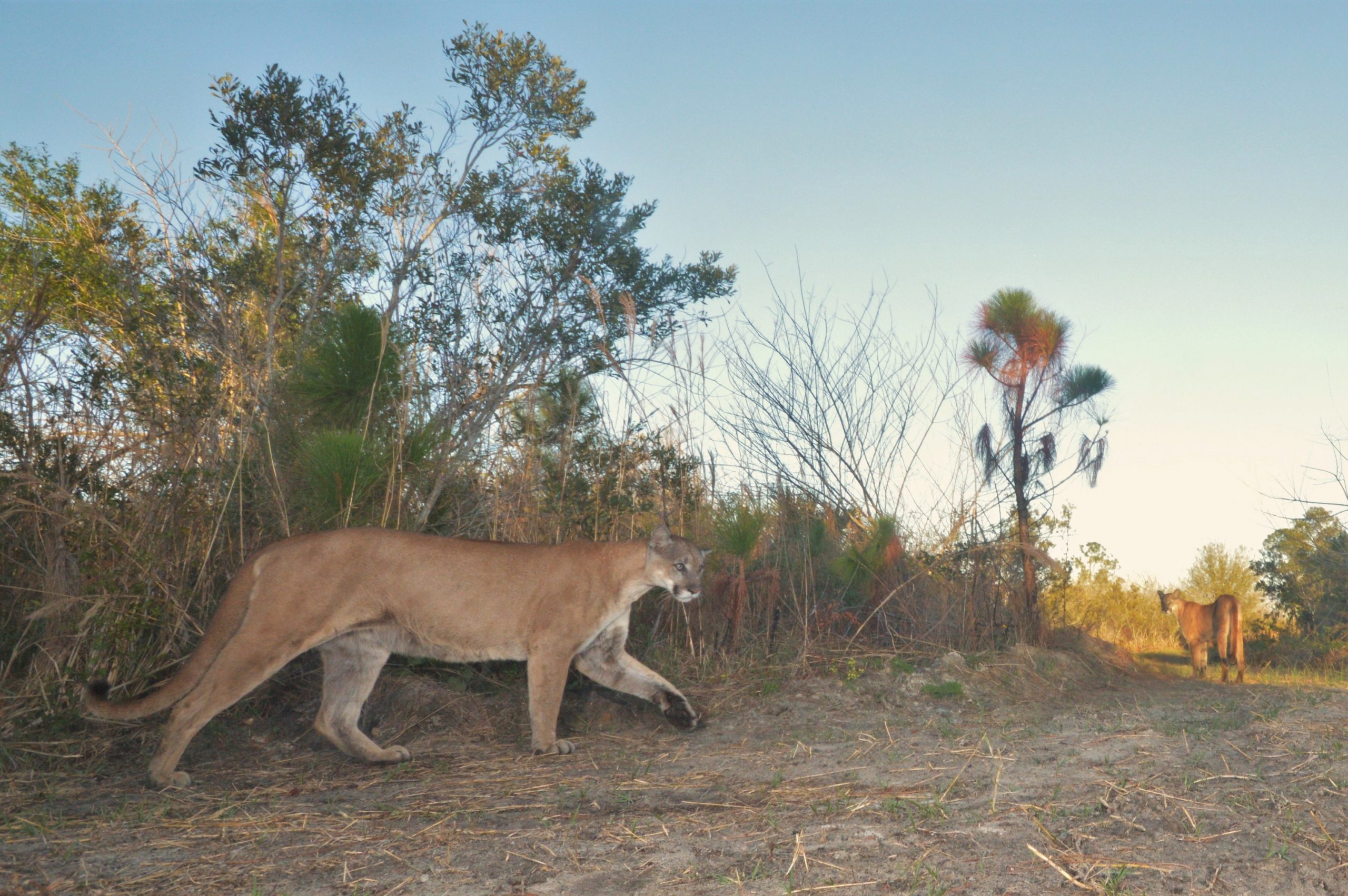 [Florida panther. Photo credit: fStop Foundation.]
This past year, as we continued to mount public opposition at the local level, the state declared a 'pause' due to 'no viable options' for the two remaining toll roads: Suncoast Connector and the Northern Turnpike Extension. We celebrated the announcement alongside our partners and you. Without our collective work, the state would have continued to steamroll the public.  
Rumors are circulating that the state is going to resume engagement with the public and local governments. If this is true, we will continue to work with partners, advocates, and the public to create opportunities for our voices to be heard again.  
Our staunch opposition to these state toll roads plan has marked a noteworthy achievement for conservation in 2022 and warrants celebration.
We sincerely thank you for organizing with us and for all that you've contributed to this fight.
Our fight against state toll roads is one of many, and much work remains if we are to protect what makes our state so beautiful. So, with the holiday season approaching, we humbly ask that you consider making a contribution to the Florida Wildlife Federation.
Your support helps us continue mounting wins for conservation and working to keep Florida wild. 
Donate today